DME Management vs. DME Software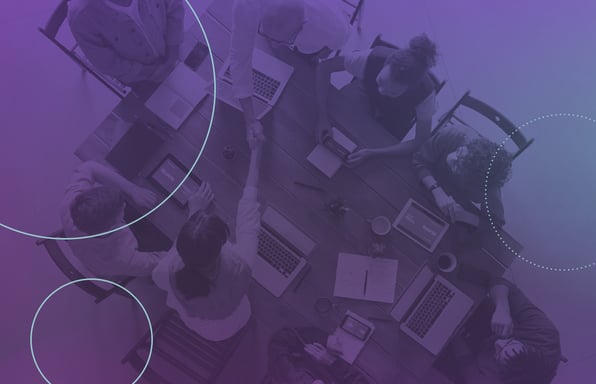 When it comes to DME and its daily workflows, hospice professionals face challenges that could be solved with a single software solution that's tailored to their unique needs and goals. Frequently, businesses delay in finding the right solution for their team due to the overwhelming number of options in their reach, as well as the upskilling and retraining that comes with employing a new product or service.
However, it's crucial that hospices start to look to digital solutions to solve their DME challenges. Doing so can significantly increase your team's outputs and productivity and make your daily DME workflows a "set and forget" process. Qualis' management and software solutions bring these simple processes to fruition with our modern software that makes DME ordering and management a breeze.
Defining DME Software
Our mission at Qualis is to streamline DME workflows through our intelligent software solution and our world-class managed services, all with the goal of simplifying your hospice team's daily processes. In short, we aim to take the guess work out of DME.
When it comes to DME software, it's important to choose a solution that's vendor-agnostic and made with your clinicians in mind. It's simple: your clinician logs into our portal, they search through formulary and non-formulary items to easily order DME for their patients, and in one click, the DME information is routed to the vendor. If any problem arises, the team at Qualis handles everything on the back end so your team can focus on what matters most.
The platform includes controls such as formularies and pre-authorizations that are specific to each unique hospice and seamlessly interface with their EMR to provide a convenient and practical ordering process.
Integrating a DME software into your hospice helps streamline your DME workflows and provides your staff with one detailed invoice every month, versus having to juggle numerous invoices from a variety of sources and vendors.
Benefits to Qualis' Proprietary Software:
Seamless interface with most hospice centric EMRs
Reclaims precious productivity that your team can use to accomplish higher priority goals
Less resources required to manage daily DME movement
Ease of use – ordering, searching, reporting
Time-saving processes improves employee satisfaction & reduces frustration
Defining DME Management
DME management partners utilize online ordering platforms that interface with a hospice's preferred EMR. A solution like this permits staff across multiple locations to use a singular ordering system that directs their equipment orders straight to the appropriate DME vendor.
Over the years, Qualis has built national and local relationships with quality DME providers, meaning we have the ability to negotiate better pricing and a wider network of options, therefore providing hospice organizations with an increase in operational efficiencies, a reduction in administrative pains, and opportunities to control DME costs.
The question we strive to answer is: how can hospices take advantage of the benefits of DME management partners while simultaneously reaping the benefits of quality DME providers?
It's simple: hospice agencies should seek a DME management partner that "prioritizes vendor choice and utilization management as a means to reducing costs versus relying on someone 'twisting the arms' of the very vendors that hospices rely on daily to serve their patients."
At the end of the day, running a successful and cost-efficient hospice is not just about transactional efficiencies, it's about creating genuine partnerships that improve professional excellence and accelerate the quality of patient care.
If you're ready to get started on optimizing your hospice's DME processes, reach out to us today for your free DME diagnosis.
Get Awesome Content Delivered Straight to Your Inbox!
Posts by topic