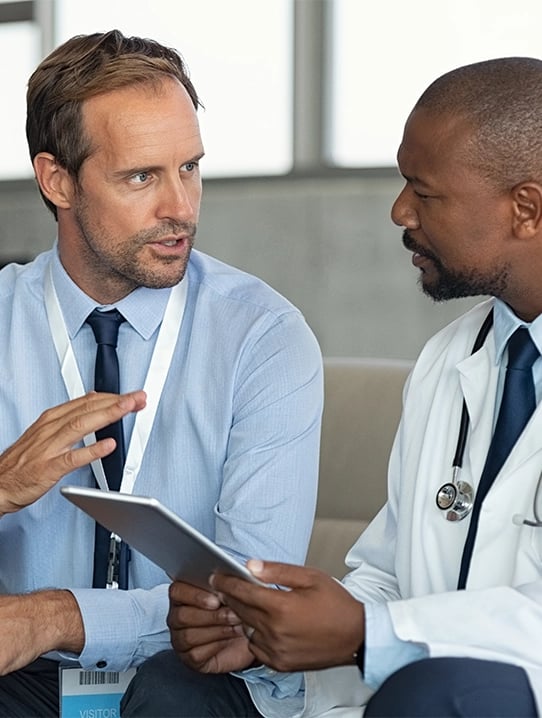 The Highest Quality of Care, Made Possible by the Best DME Solution
DME+™ simplifies and accelerates the equipment procurement process, making it easy to order the right equipment at the right time.
Additionally, our on-demand access to reports and dashboards empowers you to monitor operational efficiencies and identify DME cost drivers.
We also provide a suite of evidence-based clinical tools, including clinical education courses, to help your staff stay on top of DME trends while delivering the best care possible.
What a Single-Source Software Provides Your Hospice
DME+™ is your single source solution for:

Order & Delivery Tracking
(From Multiple DME Providers)

Detailed Daily Dashboards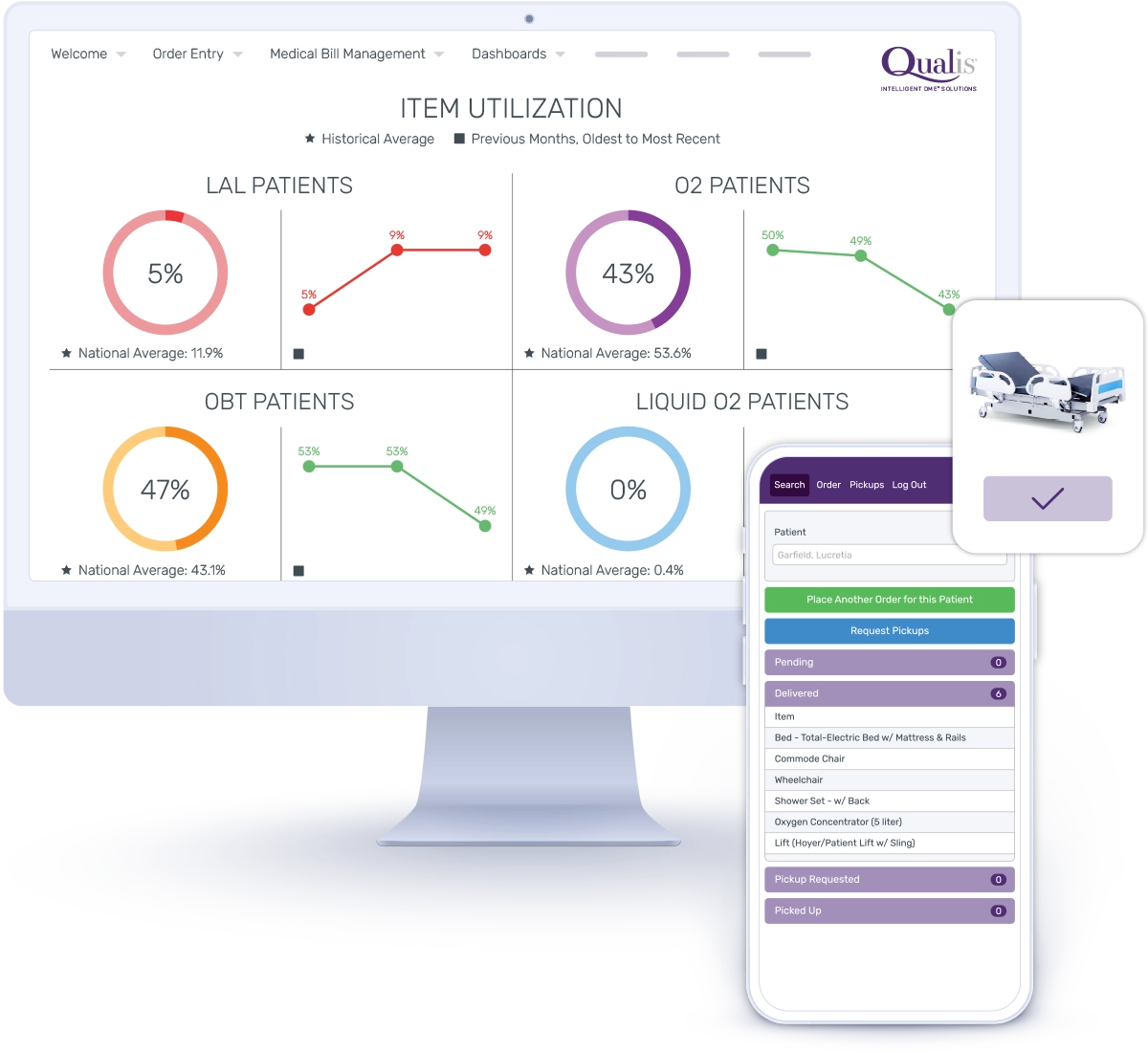 What DME+™ Handles Behind the Scenes
Setting Up One-Time Patient Contracts

Contracting & Pricing Negotiation
Conducting quality audits on accreditation, education, and maintenance
Quickly resolving DME problems or issues
Providing a Seamless EMR Interface
Census Integration by Qualis Experts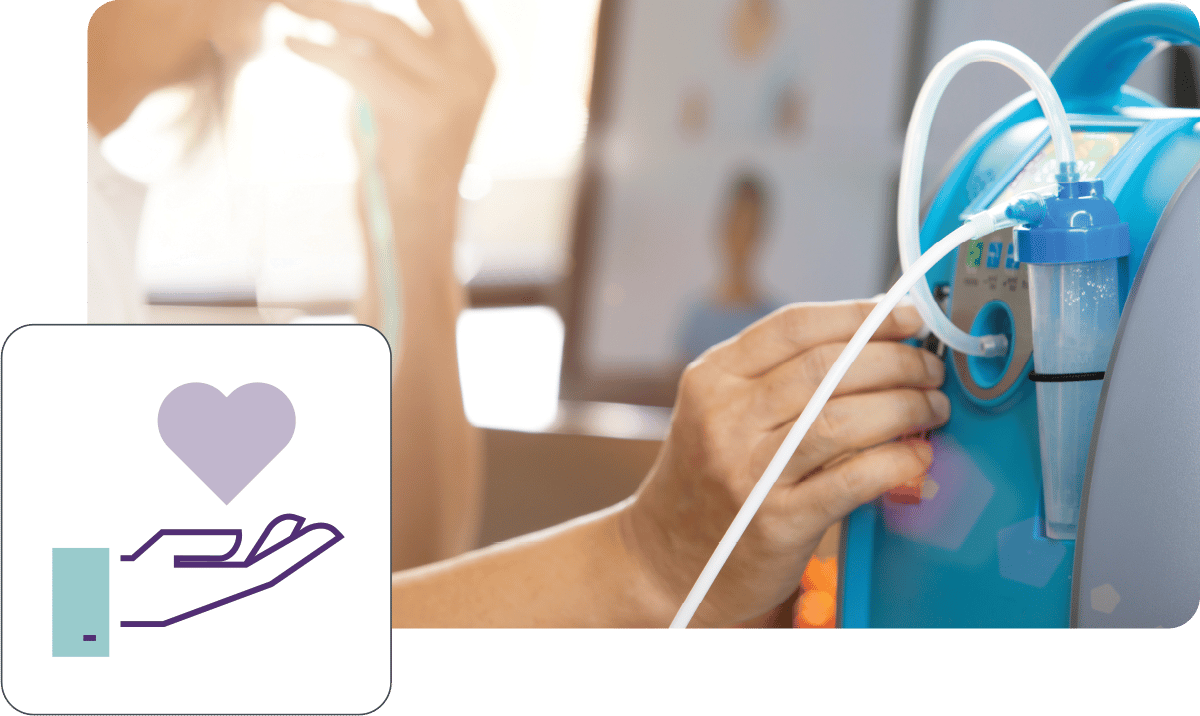 Honoring Our Promise
You have options when it comes to DME management, and Qualis is proud about the specialized model we provide to our partners.
The goals of Qualis are aligned with those of our clients. Since we are not a DME direct supplier, we are able to accurately evaluate providers, without bias, based entirely on what providers are able to offer in terms of service and price.
We promise to impact your savings without lowering quality. Allow us to make your patients and caregivers happier — while saving you money and making your job a little easier — every day.