Breaking the Mold: How Qualis' Agnostic Approach to DME Management is Changing the Game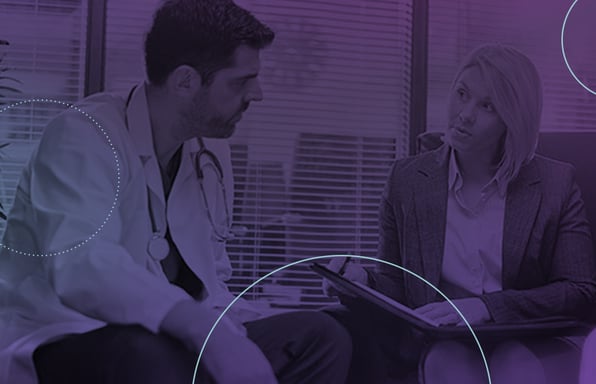 Durable Medical Equipment (DME) management is as essential as the hospice equipment itself. It enables healthcare providers to manage patients' symptoms and provide optimal comfort and care during their end-of-life journeys. Because hospice patients require specialized medical equipment to assist in their physical, emotional, and spiritual support, partnering with a leader in DME management is integral to patient care.
‍
Without an efficient DME management leader, caregivers can become overwhelmed and lack the time needed to focus on the comfort, specialized care, and calm they provide to their patients. By partnering with a DME management leader, our caregiver clients feel supported and able to further invest in their future success.
‍
Qualis is the first and only DME software that is vendor-agnostic and streamlined to make every-day processes easier for your hospice staff. It's simple: your clinician logs into our portal, search through formulary and non-formulary items to easily order DME for their patients, and in one click, the DME information is routed to the vendor. If any problem arises, the team at Qualis handles everything on the back end so your team can focus on what matters most.
‍
We negotiate preferred vendor pricing and successfully partner with a network of DME vendors with local, regional, and national options. Whatever your preference, we deliver the vendors you need while managing your overall costs - improving the value of our service. As a true hospice partner, Qualis focuses on vendor choice and utilization management as a means of reducing costs and will never put pressure on the very vendors you are relying on to help serve your patients.
‍
Let's take a look at 6 reasons why Qualis' unique and customized approach to hospice partnerships makes us the leader in DME management.
1. In-Depth Expertise
‍
It's simple but true - we live and breathe DME. We possess extensive knowledge about hospice equipment and its intricacies, and we can quickly identify when things are functioning as expected or if trouble is on the horizon.
‍
We are also well-versed in industry norms, with a solid understanding of the subtle business nuances that may take time to become apparent to caretakers and managers. Whenever you have a concern or uncertainty, we provide quality support for all of your needs surrounding equipment. When in doubt, Qualis will always have your back as your DME first line of defense.
‍
2. Fundamental Collaboration
‍
A key component of successful DME management is building strategic relationships with clients. We work collaboratively to ensure we provide the best possible service to our clients. We take the time to collaborate in managing daily tasks to further invest in your future success.
‍
Think of us as a true extension of your team. We aren't just a vendor or service provider but an integral part of your hospice care operations. By working together with our clients, we can provide the highest level of service and support.
‍
3. Relationship Leverage
‍
The Qualis approach begins with conducting a deep dive to learn and understand everything we can about your business. This in-depth research and learning phase includes extensive discussions around your pain points, goals, growth opportunities, and more. We encourage open dialogue at this phase to fully understand your strengths, weaknesses, and areas for improvement. This requires transparency, honesty, and trust from both parties to foster a deep understanding of your business needs and goals.
‍
Let's discuss the good, the bad, and the ugly together to establish a solid foundation for our partnership. Together, we'll develop tailored solutions and implement strategies that will help optimize your hospice care.
‍
4. Actionable Feedback
‍
To be an effective DME partner, it's critical that our team has a seat at your operations table. The services we provide significantly impact your processes' success, which is why it's essential to have an open channel of back-and-forth communication.
‍
We understand the importance of being able to exchange ideas and feedback. Our goal is to work in tandem with your team, leveraging our expertise to help streamline your DME management processes and drive success for your organization. In doing so, we can ensure that we deliver the highest quality of services and support tailored to your specific needs.
‍
5. Proactive Management
‍
Our team carefully reviews every DME order, note, and pickup request, and we are always ready to step in and provide support when needed. We aim to simplify the DME ordering process and minimize the time you and your team spend on paperwork and data entry.
‍
At Qualis, we understand that managing DME can be a time-consuming, complex task. Our goal is to alleviate this burden by providing streamlined and efficient support. By reducing the time spent on administrative tasks and simplifying the DME ordering process, our technology and support help you free up valuable time that can be dedicated to other aspects of your business.
‍
We offer an effective and modern partnership, enabling your team to achieve its goals and drive success in managing your DME.
‍
6. Reactive Remediation
‍
If any issues arise concerning your DME, we take the time to solve those issues for you without disruptions to your daily routine and crucial patient care time.
‍
Need a trilogy ventilator at 3 pm on a Friday? We will find it for you.
Have a traveling patient? We connect you with vendors along the way.
Have a patient who really wants to keep their equipment from a non-contracted provider? We understand. We'll connect with that provider to ensure your patient can keep their trusted equipment.
‍
We strive to proactively support our partners so that they can better serve their patients' wants and needs. At Qualis, we're proud of our vendor partnerships, too. We work with those that care about creating lasting value and delivering impeccable service.
‍
Partner With a Knowledgeable and Supportive DME Management Leader
‍
Effective DME management is critical to ensuring patients receive the necessary equipment to manage their medical conditions effectively and safely.
‍
Partnering with a leader in DME management can help improve patient outcomes and increase patient satisfaction with their healthcare experience. By partnering with Qualis, we'll build a successful relationship that fosters your business needs and goals while ensuring your patients remain as comfortable as possible.
‍
Ready to get started? Reach out to our support team with any questions or concerns. We are here to help.
‍
Get Awesome Content Delivered Straight to Your Inbox!
Posts by topic