5 things to consider when looking for a DME partner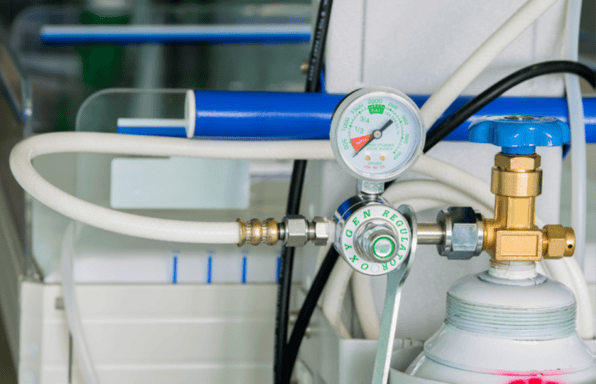 The world of durable medical equipment is highly dynamic for hospice professionals and DME providers. Hospice organizations can quickly be overwhelmed with tracking multiple monthly invoices to find the right vendor and ensure prompt delivery for their patients.
Bridging the gap between hospice and DME providers can significantly increase hospice and vendor efficiencies along with patient care and your organization's bottom line.
Additionally, DME partners will help bring more organization to a hospice and help workers streamline processes while increasing productivity. Before looking for your next DME partner, consider the following points to help you find the right DME management solution for your organization.
Experience
When exploring a possible DME partner, look at their company history and experiences. There's no better evaluation of an organization's competence than its experiences. Knowing the terminology and industry standards is only effective if they have the practical application to back it.
Your DME partner will play a vital role in your organization's everyday operations, so you want to find a team you can trust. It's essential that they not only talk about what they offer but also have the background proving they'll follow through on their word.
Qualis is the industry's leading DME partner, backed by over a decade of experience of bridging the communication gap between hospices and their vendors.
Another often overlooked consideration is being able to trust a DME partner during a crisis. When situations arise, those with the experience will know how to calmly and effectively problem-solve and reduce any possible downtime. While those who lack real-world experience will run into more bumps in the road as they try to overcome issues.
Clinical Knowledge
Having first-hand clinical experience to pair with a well-qualified DME partner will ensure your organization gets the best possible service.
Qualis's team members come from a rich clinical background where they worked directly in the field, getting necessary hands-on experience. Clinical knowledge is essential for success because the DME partners understand the complex situations medical professionals often encounter.
Working in the healthcare industry comes with a long list of nuisances that medical professionals are forced to face every day. Our team fundamentally understands these job-specific details and will help provide the right services for your specific hospice.
With durable medical equipment being one of the backbones and most invasive aspects of the hospice industry, our team can better understand what you need and when. We will work with our long list of vendors to find the right equipment and secure fast delivery and pick-up.
Vendor Network Coverage
One of the keys to success in hospice is the availability of different resources and connections. There's no such thing as too many resources when trying to provide the best care for your patients. Qualis works with over 900 different vendors to offer hospice workers the most resources in one place.
These vendors span 2,800 locations, ensuring your team is available with the best durable medical equipment and expedited service. Working with such an extensive list of growing vendors gives your team more tools to be successful and get your patients the care they deserve.
Configurable and Flexible Solutions
Your DME partner should not take the "one-size-fits-all" approach when integrating DME solutions and software into your organization. Handling your DME data is unique and requires personalized solutions to maximize your DME partnership's benefits.
Before integrating Qualis's solutions, we'll provide a free DME analysis of your current DME data. After the analysis, we tailor a solution for your hospice. Then we'll interface with your preferred EMR to streamline patient information. Our implementation process involves staff training to help with Day 1 use.
Proactivity
Your DME management partner will provide an essential service to your hospice care organization. To get the most out of your DME solution, you should consider your DME partner an extension of your hospice. This will help you be more careful when considering different DME partner potentials.
Your DME partner needs to be proactive in preventing DME issues to ensure operations continue to run smoothly. Additionally, they should be reactive as problems appear and use their experience to navigate complex matters carefully. It's essential to work with a team who understands your specific hospice requirements to succeed.
Closing Thoughts
Finding a DME management partner will provide your hospice with a unique tool. Ordering the right durable medical equipment and getting quick delivery is vital to providing optimal patient care.
Partnering with Qualis will provide hospice workers with over 900+ vendors for durable medical equipment all in one spot. Additionally, hospice providers will be empowered to search through all available vendors instead of being restricted to one vendor.
This also allows for fast delivery since we have vendors located all over the nation. Instead of tracking down dozens of invoices monthly and complicating the books, Qualis gives hospices a single invoice to manage monthly.
Working with an experienced industry leader like Qualis will give your hospice the upper hand in getting the necessary support from true medical professionals. We don't just provide the resources for success; we help you integrate and optimize your DME program so you can focus on what matters most: your patients. When looking for a trusted DME partner, check out why Qualis continues to pave the way for DME management and hospice care.
Get Awesome Content Delivered Straight to Your Inbox!
Posts by topic