What areas do we serve?
We're a premier DME supplier for all hospices in Montgomery County. Qualis utilizes multiple suppliers in the greater Montgomery area, including:
Autaugaville

Benton

Billingsley

Deatsville

Elmore

Gordonville

Lowndesbro

Booth

Equality

Letohatchee

Davenport
Millbrook

Prattville

Blue Ridge

Coosada

Eclectic

Fort Deposit

Haynesville

Mosses

Tallassee

Wetumpka

White Hall

Pike Road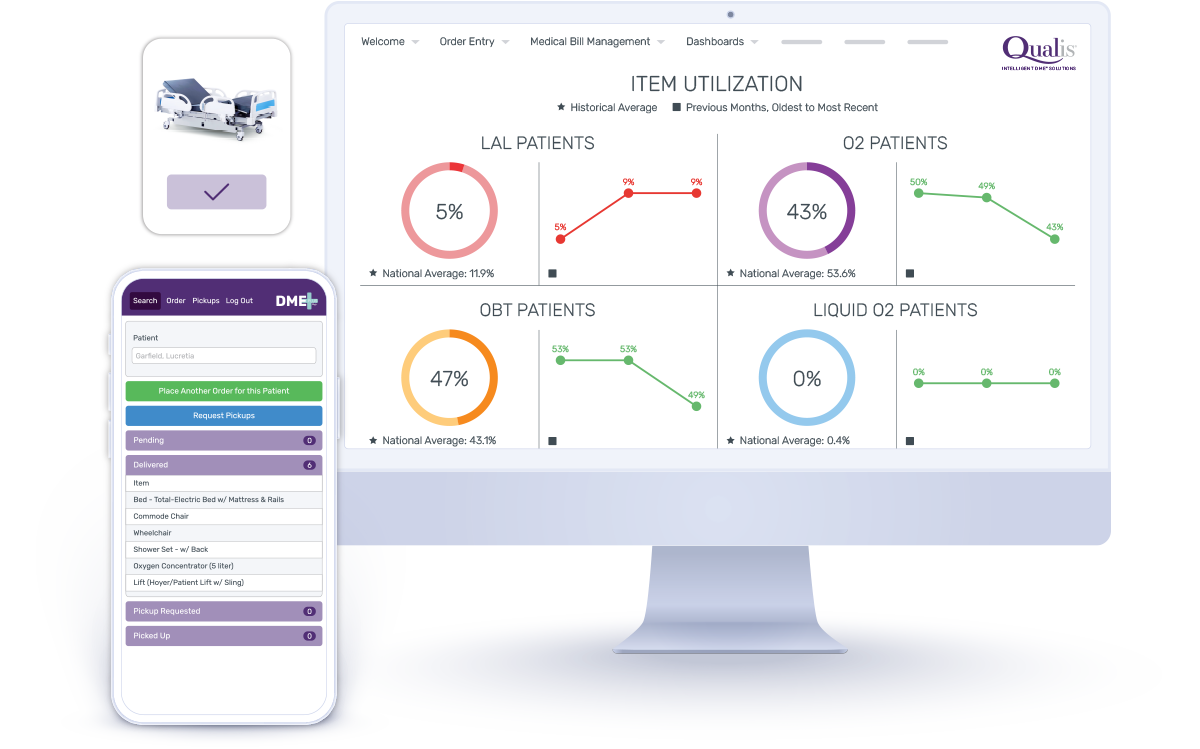 Why Use a DME Solution?
Qualis knows the difficulties of managing a hospice, that's why we provide DME solutions specifically for hospices in the Montgomery area.
We do this through our client-favorite DME software that manages inventory, suppliers and tracking for durable medical equipment so that you can save time for yourself and your employees.
Our DME Supplier Software
Our proprietary DME management software is your single source solution for:

Order & Delivery Tracking
(From Multiple DME Providers)

Detailed Financial Reporting
Are you a Hospice in Montgomery?
With Qualis DME you can:
Get multiple vendor options to get the best price
Keep vendors accountable and track benchmarks
Offload time-consuming tasks so you can care for patients
Improve patient care, reduce DME costs, streamline administration, and eliminate headaches