What areas do we serve?
We're a premier DME supplier for all hospices in Los Angeles County. Qualis utilizes multiple suppliers in the greater Los Angeles area, including:
Carson

Santa Monica

South Gate

Hawthorne

Whittier

Alhambra

Lakewood

Bellflower

Baldwin Park

Redondo Beach

Lynwood

Montebello

Pico Rivera

Gardena

Arcadia
Long Beach

Santa Clarita

Glendale

Lancaster

Palmdale

Pomona

Torrance

Pasadena

Downey

West Covina

El Monte

Inglewood

Burbank

Norwalk

Compton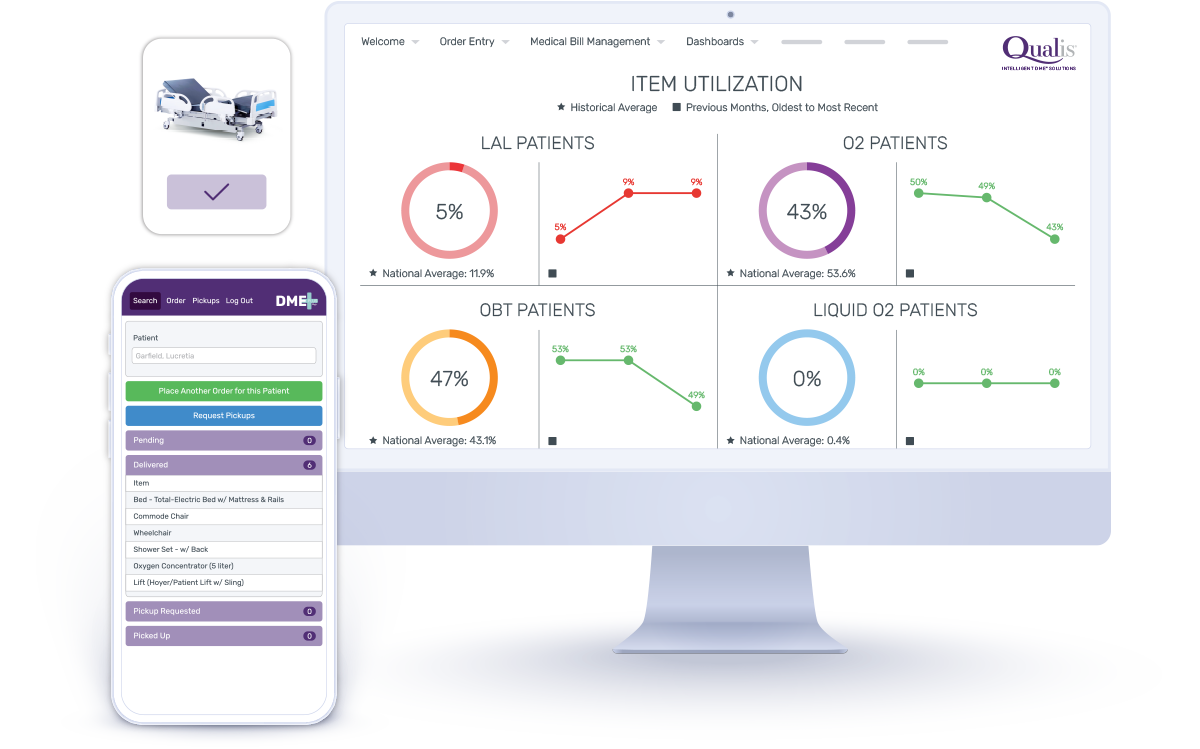 Why Use a DME Solution?
Qualis knows the difficulties of managing a hospice, that's why we provide DME solutions specifically for hospices in the Los Angeles area.
We do this through our client-favorite DME software that manages inventory, suppliers and tracking for durable medical equipment so that you can save time for yourself and your employees.
Our DME Supplier Software
Our proprietary DME management software is your single source solution for:

Order & Delivery Tracking
(From Multiple DME Providers)

Detailed Financial Reporting
Are you a Hospice in Los Angeles?
With Qualis DME you can:
Get multiple vendor options to get the best price
Keep vendors accountable and track benchmarks
Offload time-consuming tasks so you can care for patients
Improve patient care, reduce DME costs, streamline administration, and eliminate headaches