What areas do we serve?
We're a premier DME supplier for all hospices in Clark County. Qualis utilizes multiple suppliers in the greater Las Vegas area, including:
Mount Charleston

Nelson

Paradise

Sandy Valley

Searchlight

Spring Valley

Summerlin

Whitney

Winchester

Sloan

Vegas Creek
Boulder City

Henderson

North Las Vegas

Blue Diamond

Bunkerville

Cal-Nev-Ari

Enterprise

Goodsprings

Indian Springs

Laughlin

Moapa Town

Moapa Valley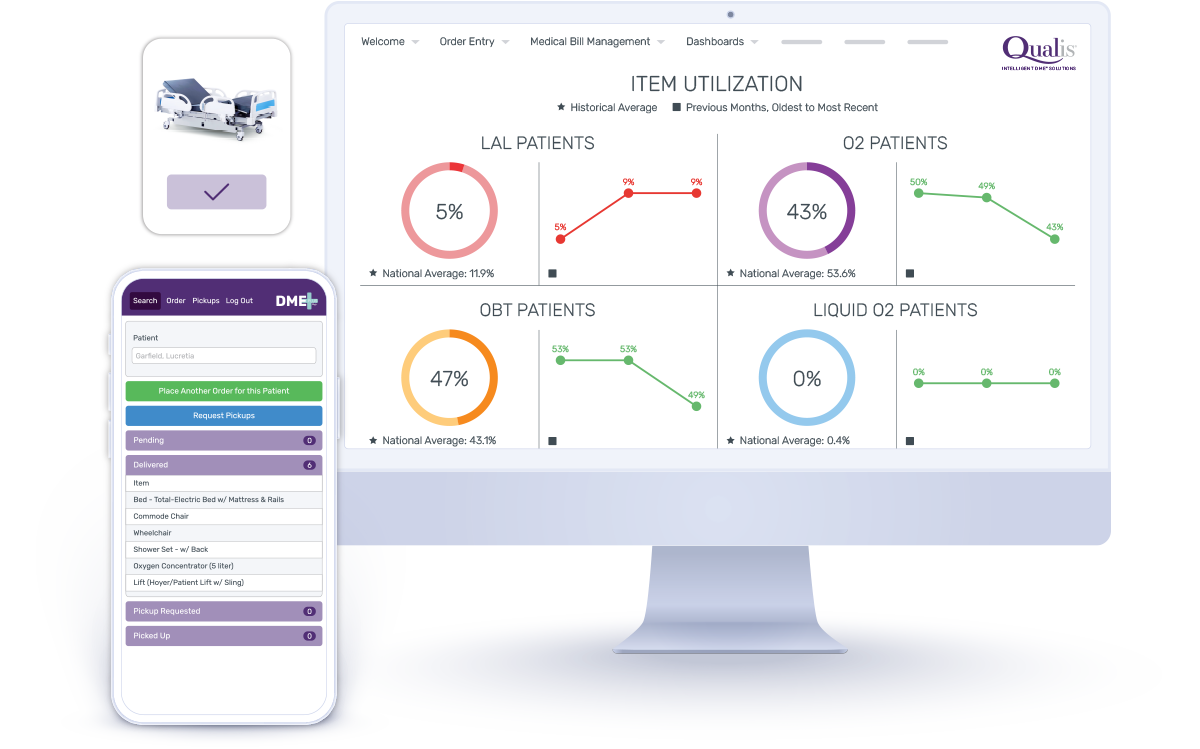 Why Use a DME Solution?
Qualis knows the difficulties of managing a hospice, that's why we provide DME solutions specifically for hospices in the Las Vegas area.
We do this through our client-favorite DME software that manages inventory, suppliers and tracking for durable medical equipment so that you can save time for yourself and your employees.
Our DME Supplier Software
Our proprietary DME management software is your single source solution for:

Order & Delivery Tracking
(From Multiple DME Providers)

Detailed Financial Reporting
Are you a Hospice in Las Vegas?
With Qualis DME you can:
Get multiple vendor options to get the best price
Keep vendors accountable and track benchmarks
Offload time-consuming tasks so you can care for patients
Improve patient care, reduce DME costs, streamline administration, and eliminate headaches