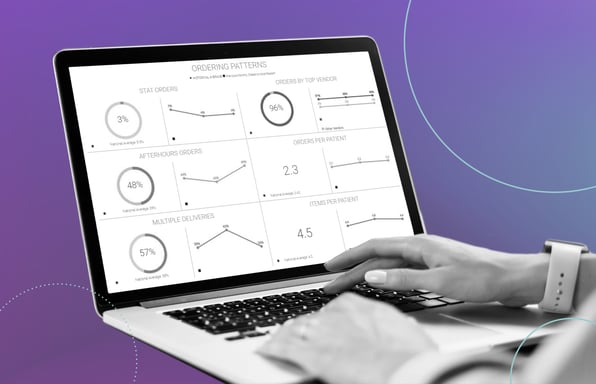 With new modern technologies emerging every day to help organizations tackle challenges and address pain points, it's important for the hospice industry to follow suit and keep up with the pace of transformation.
In terms of DME and how it's addressed within your specific hospice, this is an area that should be as automated and streamlined as possible so your clinical staff can focus their efforts on providing exceptional patient care.
Every day, hospice leaders face hurdles that could be resolved with a single tailored software solution. Oftentimes, organizations tend to push off finding the right solution due to the tremendous amount of options at their disposal, as well as the learning curves associated with implementing a new product or service. That being said, it's crucial that hospices begin to apply digital solutions to their practices.
Addressing DME problems through intelligent software can exponentially increase your team's productivity and efficiency. Imagine having a single point of truth for all your DME needs. Qualis makes this a reality with our streamlined software that makes DME ordering and management a seamless process for hospices.
Instead of investing more time and money in routine tasks, it's time for hospices to start pursuing high-level initiatives that help advance both the service and productivity of your hospice.
What is Qualis' DME Software?
Our goal at Qualis is to modernize DME management, and that starts with a sleek and simplified software solution to take the guess work out of ordering and tracking equipment.
Qualis is the first and only DME software that is vendor-agnostic and streamlined to make every-day processes easier for your hospice staff. It's simple: your clinician logs into our portal, they search through formulary and non-formulary items to easily order DME for their patients, and in one click, the DME information is routed to the vendor. If any problem arises, the team at Qualis handles everything on the back end so your team can focus on what matters most.
Integrating Qualis into your hospice helps modernize your ordering process and gives you one detailed invoice every month, versus having to manage numerous invoices from a variety of sources and vendors. Instead of bouncing around from different charts, screens, and vendors, hospice teams have everything they need in one location, regardless of how many vendors they're using or items they're ordering.
Benefits to Qualis' Proprietary Software
Seamless interface with most hospice-centric EMRs
Reclaims precious productivity that your team can use to accomplish higher priority goals
Less resources required to manage daily DME movement
Ease of use – ordering, searching, reporting
Time-saving processes improves employee satisfaction & reduces frustration
Streamlining DME management can lead to increased efficiency in your hospice's daily processes. Improved productivity gives your staff the time and energy to accomplish higher-priority objectives, and you recognize cost-savings in both the reduction of errors and finding the best price and service for your unique DME needs.
Qualis' exceptional customer service coupled with our leading management software seamlessly improves your DME process while reducing errors and controlling costs. Contact us today to discuss how we can make a noticeable difference in your DME management process.
Get Awesome Content Delivered Straight to Your Inbox!
Posts by topic