What Does a DME Management Partner Do?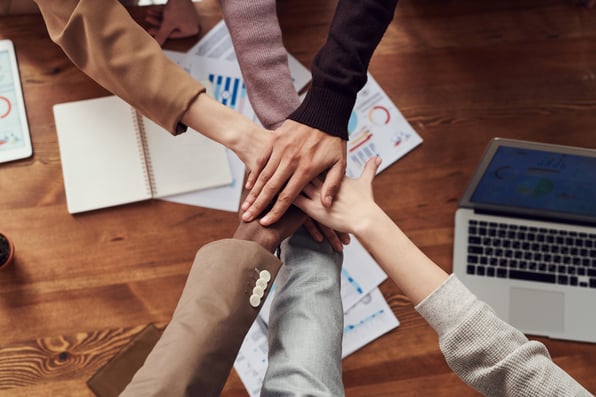 In the hospice industry, there are normally two parties: the renter of the medical equipment (the hospice agency), and the provider of that equipment (the DME vendor). Seems pretty straightforward, but what about these DME management companies that we keep seeing and hearing about? What purpose do they serve?
What is DME Management
DME management companies, or partners, all utilize online ordering solutions that interface with a hospice agency's EMR. A platform like this allows staff across locations to use a single ordering system that sends their equipment orders directly to the appropriate DME provider.
Our proprietary ordering solution uses intelligent technology to offer hospices a wide network of contracted vendors while receiving only one monthly bill from Qualis. This technology streamlines DME ordering workflows and takes the guess work out of ordering equipment for your patients.
The platform includes controls such as formularies and pre-authorizations that are specific to each individual hospice and seamlessly interface with their preferred EMR to allow for an expedient and straightforward ordering process.
Through our national and local relationships with quality DME vendors, Qualis has the ability to negotiate better pricing and a wider network of options, thus providing hospice with increased operational efficiencies, reduced administrative headaches, and cost control opportunities.
While these advantages are beneficial, they're merely transactional efficiencies. DME management partners aren't the ones delivering and picking up equipment, the vendors and technicians are. They're the ones who are interacting with your patients and staff, in turn providing a direct reflection of your hospice.
From the viewpoint of the patients and their families, the DME vendor is your hospice.
That being said, how can hospices take advantage of the benefits of DME management partners while also receiving the benefits of quality DME providers?
It's straightforward: leading hospices find a DME partner that prioritizes vendor choice and utilization management as a means to reducing costs versus relying on someone "twisting the arms" of the very vendors that hospices rely on daily to serve their patients.
What distinguishes good vs. great DME management partners?
At Qualis, we lead and win with our people. We prioritize a tandem relationship among ourselves, the hospice agency, and the DME provider to continually improve the quality of patient care while controlling DME costs.
This relationship is based on mutual respect and collaboration, which differentiates a simply transactional order facilitator with a true DME management Partner. Many DME management companies use ordering platforms and interface with EMRs, but Qualis also provides evidence-based clinical utilization and training, true vendor choice, proactive quality improvement processes, a top of the line customer service team, and a true Partnership with the hospice client and the DME providers.
In the end, it's not just about transactional efficiencies, it's about forming true partnership to transform professional excellence and improve quality of patient care.
If you're ready to get started on optimizing your hospice's DME processes, reach out to us today for your free DME diagnosis.
Get Awesome Content Delivered Straight to Your Inbox!
Posts by topic