The Top 3 Challenges Hospices Face When it Comes to DME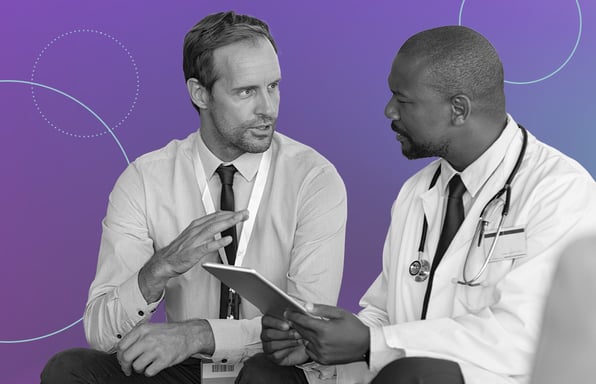 Hospices are critical organizations responsible for ensuring patients are comfortable as they navigate their way through their end-of-life phases. This field can present some challenging moments due to the sensitive nature of this type of patient care. Recognizing these challenges will set your hospice in the right direction because you can begin constructing a plan to overcome the hurdles that lie in the way. At the end of the day, challenges are an opportunity to learn and grow, otherwise, they wouldn't be difficult to navigate.
The Importance of Optimizing Your DME Operations
Before you start identifying the challenges of your hospice's DME operations, you should understand why you need to start optimizing in the first place. Improving your current DME operations should be a continuous effort by the entire team to save time and money while offering higher quality care. There are several ways to improve DME operations, so to get started, you should tailor your first steps based on the challenges you identified.
The Challenges
Every hospice is unique because they are made up of different types of employees, differing generalized patient needs, and other factors. Overall, the following challenges are frequently encountered by hospices everywhere.
1. Pickup and Delivery Issues
Managing the delivery and pickup of different DME orders is vital to patient care. Some patients may require an urgent DME order but might have to wait days for the order to be fulfilled and delivered. This challenge can force the patient to be uncomfortable and cause severe strain on care plans if not adequately addressed. It can be difficult to communicate directly to the vendor for last-minute changes due to different barriers standing in the way.
2. Rising DME Costs
Everything seems to keep getting more expensive now than ever before. Financial hardships force hospices to find new ways to cut costs and save money. Hospices are often pigeonholed into working with an exclusive vendor, leaving out the possibility of finding cheaper options for the same product elsewhere. Spending less time running through menial tasks when ordering DME and having more DME options will increase overall efficiency and ultimately save time.
3. DME Inventory and Availability
It's crucial that your team shares the same mentality to keep looking out for the cheapest and most high-quality options. Additionally, having access to a widespread network of vendors provides your team with more options for DME orders. Inadequate DME operations adversely affect your bottom line and reduce your team's ability to perform above and beyond. Having hundreds of vendors available at your fingertips will increase the likelihood of finding the correct DME item and getting it delivered on time.
How Qualis Can Help You Overcome These Challenges
You don't have to try problem-solving these challenges alone; we at Qualis specialize in improving hospice DME operations. Read on to learn how Qualis can help your hospice organization overcome these common challenges and remain victorious.
1. Streamlined Delivery and Pickup
Qualis offers real-time DME ordering for hospice teams that need to adopt a new DME operation setup. The order can change at any moment, so you must have the means to connect with the delivery and vendor company for last-minute updates. The Qualis interface is easy to use and provides a direct line to the DME vendor, saving time and improving communication.
2. Price Options
Working with Qualis allows you to browse through over nine hundred different DME vendors available to you. Giving your team this type of DME availability gives you the chance to save money by having cheaper options to choose from. Qualis offers a list of over nine hundred different DME vendors, offering you the best chance at a more affordable cost for equipment.
3. Take Less Time Ordering and Coordinating DME
Qualis takes the traditional DME operations and cuts them into fewer steps to save more time than ever when ordering DME. Additionally, Qualis offers real-time status updates for everyone on the team to ensure they're on the same page.
4. Better Accountability Overall
The hospice work environment continues to become more dynamic as the days pass. As technology and innovations continue to unfold, the need for more accountability will continue growing. Qualis offers another shot at accountability for everyone involved in DME operations across the board.
Ready to Learn More About Qualis?
Integrating Qualis into your hospice organization is a seamless transition from choppy and excessive steps to a streamlined process. Qualis offers several features guaranteed to optimize DME operations and produce the desired results every time. Contact Qualis today to learn how our system can bolster your specific hospice's DME process.
Get Awesome Content Delivered Straight to Your Inbox!
Posts by topic