How To Maintain Hospice Transparency and Accountability Amid CMS' 2024 Proposed Hospice Rule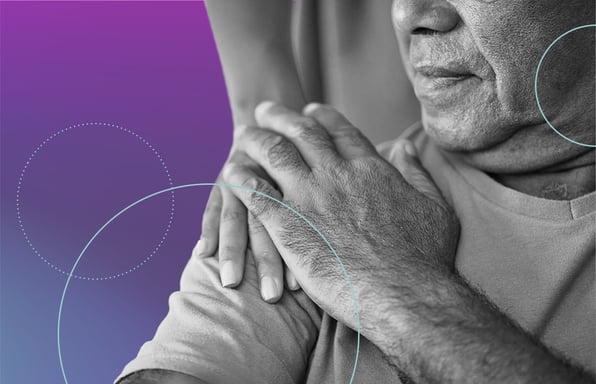 The Centers for Medicare and Medicaid Services (CMS) has proposed a new hospice rule for 2024 that emphasizes program integrity. The goal of the proposed rule is to ensure that hospice providers are delivering high-quality care to patients who need it, while also preventing fraud and abuse in the hospice industry. To achieve this goal, hospices will need to implement effective strategies and solutions that promote transparency, accountability, and program integrity around a very important aspect of hospice care: Durable Medical Equipment (DME). Qualis' world-class DME software and managed services can help you with this requirement.
In this blog post, we will examine the CMS 2024 proposed hospice rule, explore the importance of program integrity in hospice care, and explain how Qualis DME solutions can help hospices achieve transparency and program integrity.
CMS 2024 Proposed Hospice Rule
The CMS 2024 proposed hospice rule focuses on several key areas, including quality reporting, payment updates, and program integrity. The program's integrity component aims at improving oversight, fraud prevention, and abuse. Some of the specific provisions of the proposed rule include:
Increased documentation requirements for hospice providers to demonstrate medical necessity of equipment and assurance that the care provided is consistent with the patient's plan of care.
These new requirements will be part of the hospice's effective compliance program, which includes regular audits and reviews of billing and documentation practices.
CMS will have expanded authority to suspend or revoke a hospice's certification if the hospice is found to be engaging in fraudulent or abusive practices.
The Importance of Program Integrity in Hospice Care
Program integrity is essential in hospice care because it ensures that patients receive the high-quality care they deserve. Patients and their families trust hospice providers to provide compassionate and effective care during their end-of-life journey. Any fraudulent or abusive practices can cause harm to patients and their families and erode the trust in the hospice industry.
Program integrity also promotes accountability and transparency in the hospice industry. By implementing effective compliance programs and maintaining accurate documentation, hospice providers can demonstrate their commitment to delivering high-quality care and complying with federal regulations.
‍

‍
How Qualis DME Solutions Can Help Hospices Achieve Program Integrity
Qualis DME Management offers hospices a comprehensive solution to manage your DME needs. Our solutions include several key features that can help hospices comply with this new rule.
Detailed Analysis of DME Utilization Rates
At the beginning of every partnership, the Qualis analytics team takes a detailed look at your hospice agency's DME ordering habits and utilization rates. We provide a thorough "physical" that includes how your utilization rates can be improved, and what measures your hospice can take to ensure you're ordering the right equipment at the right time. In addition, Qualis' world-class ordering platform ensures accurate and complete documentation of all DME orders and deliveries. This software, along with our detailed utilization analysis, can help hospices comply with CMS' increased documentation requirements as it promotes accurate tracking of equipment orders.
Real-Time Reporting
The Qualis ordering solution offers real-time reporting features that allow hospices to track DME orders and deliveries in real time. This feature can help hospices identify any discrepancies or inconsistencies in their DME orders and deliveries, promoting transparency and accountability in the hospice industry. When it comes to running a successful and compliant hospice, DME is an integral component. Qualis is aware of the issues your hospice faces, and eliminating tedious administrative duties with our solutions allows your team to spend less time on documentation and compliance, and more time on person-centered care.
Expert Support
As a DME management partner, Qualis works alongside your staff to manage the relationship with excellent equipment vendors, streamlining your ordering processes so your hospice team can focus their efforts on what's most important. A partnership with Qualis gives your organization access to a team of experienced professionals who handle all aspects of the administration of your DME services, such as a dedicated team of client relationship specialists that serves as your first line of defense when something with DME does not go as expected, and equally important, reducing the likelihood of service failure recurrence. Qualis does this while working in tandem with outstanding DME providers to serve you. The result is adding value and giving your team time back in their day.
Conclusion
The CMS 2024 proposed hospice rule emphasizes the importance of program integrity in the hospice industry. Hospices need to maintain transparency and accountability in their practices to ensure that patients receive the high-quality care they deserve. Qualis' DME solutions offer hospices a comprehensive solution to manage their DME needs and achieve program integrity.
By leveraging Qualis, hospices can automate their documentation processes, track DME orders in real time, and access expert support to navigate the complex regulatory environment of the hospice industry. These features can help hospices maintain transparency and accountability in their practice, promoting program integrity and ensuring that patients receive the best possible level of care.
Let us show you how we've helped hospices across the United States reduce workload stress, improve workforce longevity, stay on top of industry trends and regulations, and position themselves to be in full compliance with emerging CMS requirements.
Get Awesome Content Delivered Straight to Your Inbox!
Posts by topic