How to Find a Quality DME Company Near Me that Aligns with My Business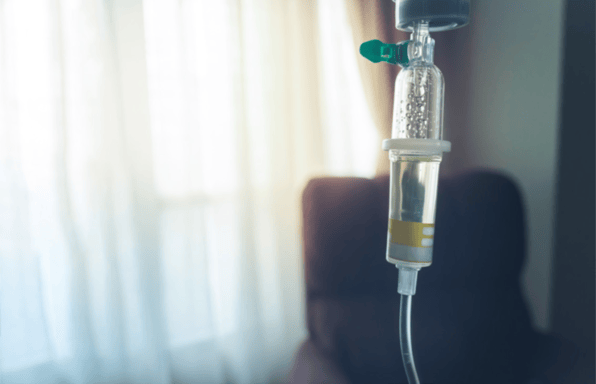 Finding a hospice DME solution near you can turn stressful once you start scrolling through the never-ending list. It almost seems impossible to know who will follow through on their word and who is too good to be true.
Everyone offers a unique service that will help operations in one way or another, but how do you know what is best?
One of the best ways to start is by first looking inwards.
Evaluating Your Needs
One of the hardest things for leadership is to stop and reevaluate your hospice's efficiency. However, it's a critical first step because how else will you continue to improve upon DME operations? Your commitment to providing excellent patient care starts with ensuring essential equipment makes it to the correct patients on time.
What is a Quality DME Solution?
It helps to know the type of DME solution you're looking for since many highly-effective SaaS options are available.
A DME solution, simply put, is a form of focused management that helps streamline your hospice's DME operations. A solution like Qualis is an intuitive platform that allows your team to easily track DME operations from a long list of vendors.
What Does a DME Solution Resolve?
Many don't realize they have a DME deficiency until it rears its ugly head. DME solutions will help your hospice take a proactive approach to DME while simultaneously being reactive when needed. Here are a couple of other solutions hospice providers can enjoy from integrating a DME solution in their organization.
Organization
DME management will create a more accurate approach to organizing files and DME activity. Since there are constantly orders going out and being delivered, it helps to centralize everything onto one platform. Keeping count of all the papers takes up space and is time-consuming!
Accounting
DME solutions are an excellent source for helping your hospice's accounting accuracy and order. Instead of waiting for invoices to go out and bills to come in monthly, DME Solutions, like Qualis, constantly updates accounting activity. Keeping the books clean and accurate is one of the best ways to avoid interrupting quality patient care.
DME Access
DME Solutions should also be able to improve your current durable medical equipment access. Being stuck with one vendor greatly restricts your hospice's ability to provide the best care possible. Access to more than one vendor will open up more options for last-minute equipment, frequently used equipment, and even better pricing.
Lends a Hand
Any experienced hospice worker will agree that you must be ready to handle a fast-paced environment. There is little time to sort through stacks of papers, struggle with your vendor, or risk mix-ups. Your DME solution should help take some of the weight off your team's shoulders knowing durable medical equipment orders will be accurate.
Additionally, operations managers enjoy being able to save money on the bottom line from the increased efficiency! Boosting productivity alone is a great way to improve your hospice's performance, especially when medical providers have more pricing options for equipment.
How to Find the Right DME Solution Provider
Jumping right in with the first DME solution provider you come across is not a recommended practice. This investment can open many avenues for increased productivity within your hospice. Finding the right provider for you is crucial to seeing a return on your investment!
While searching for providers, check for some of the following characteristics.
Experience
Your DME management provider must have the experience to back their word. Check to ensure they have a solid portfolio of satisfied clients and have been around the block a few times.
Qualis was founded in 2006 after the founders discovered a massive hole in the hospice DME operations. The entire team at Qualis has in-field experience working in hospice operations and clinical providers.
Network
Your DME solution provider must operate on an extensive network of medical equipment suppliers to provide your hospice with the most resources possible. The world of durable medical equipment is highly expansive and requires a lot of different resources at once. Being able to find exactly what your patients need quickly is going to improve your daily operations drastically.
Qualis contracts with over 900 vendors for hospices to choose from or even bring their preferred vendor. Finding a DME solution near you is easier than ever, with Qualis operating in 37 different states!
Ease of Use
One of the most overlooked characteristics is the DME solution provider's user interface. Since this is a technology-based solution, it should be easy to navigate. When time isn't on your side, the last thing you want to do is scramble to figure out where something is on the platform.
Qualis is committed to providing the best possible experience for its users by having an easy-to-use platform. Everything is designed with simplicity and efficiency to ensure no wasted time. Additionally, to further our commitment, we offer an introductory course for your team to make implementation a breeze.
Flexibility
A quality DME solution provider will be able to adapt to your specific hospice organization and workflows. Your hospice will have different needs than other organizations, and custom solutions are the key to DME optimization. If your DME solution can't pivot and adapt to your specific needs, you may not reach the maximum potential.
Qualis lets you decide what is most important to your specific organization instead of taking a one-size-fits-all approach. We'll work with your vendor of choice even if they're not on our current list or interface with your preferred EMR! Our approach is proactive in catching problems and reactive when situations arise.
Working in hospice is non-stop and requires your operational flow to be as smooth as possible. DME management solutions will help fill the gap between your hospice and the vendor, making ordering and tracking DME easier.
Get Awesome Content Delivered Straight to Your Inbox!
Posts by topic