How to Control Your Hospice's Durable Medical Equipment (DME) Costs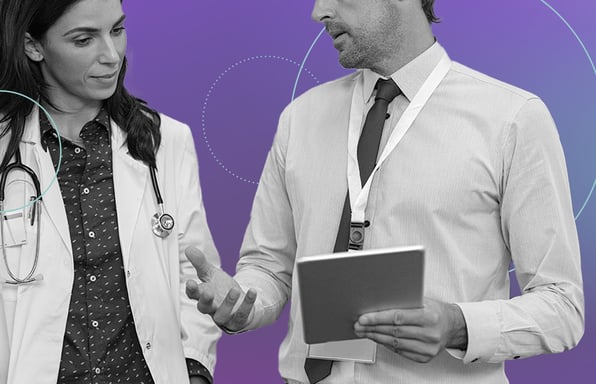 As a hospice professional, you understand the importance of optimizing expenses while maintaining the highest quality of patient care in your hospice. As we all know, the hospice industry continues to experience margin compression primarily due to rising operating costs. To offset these increases, one area where significant control is required is with your Durable Medical Equipment (DME). Now, it is a critically important time to manage DME costs while maximizing value on every dollar spent.
To achieve this goal, successful hospices employ a tandem approach to DME management. This tandem approach involves short-term cost control efforts while simultaneously focusing on the long-term goal of increasing the value derived from DME usage, all the while prioritizing patient care.
Let's explore three key areas that can help you control your hospice's DME costs:
Contracted Pricing: It's important to be aware of your options and negotiate fair prices with your chosen DME providers. Supporting your DME providers' success while ensuring you pay a reasonable price for each item is crucial. Keep in mind that the fair value of rented items may vary based on geographic market conditions, such as delivery and labor costs. So, determining the optimal ordering protocol within your hospice's operational framework, utilizing an ordering platform that facilitates vendor choice, and having a primary vendor and at least one great secondary vendor are key components to successful DME cost management.
Patient Acuity: Unique Patient Utilization: Monitoring unique patient utilization is another important aspect. Calculate the number of hospice patients utilizing any DME and divide it by the Average Daily Census (ADC). This unique patient utilization rate, typically ranging from 80% to 130%, reflects patient acuity and admission timing. Higher utilization rates correlate with increased overall DME costs, and understanding how unique patients can impact your DME costs is something Qualis can assist you in monitoring, as well as identifying opportunities for improvement.
Ordering Habits: Ordering habits vary greatly across the hospice industry and even within providers. Ensuring your staff knows when to order the right products at the right time is crucial. Proper equipment utilization and selection, as well as effective training, play significant roles. It's common for staff members to stick with what they know, leading to substantial variations in DME usage among hospices. Focus on quality of care and establish controls, decision trees, and education to achieve effective utilization. Leverage new technology and use clinical evidence to reduce costs. While the hospice clinical staff chooses the standards of care, education and monitoring of DME utilization are essential.
Here's a practical list of actions you can start implementing now:
1. Review DME costs per patient, analyzing expenses on a granular level, ideally on a per-patient/disease-state basis.
2. Understand your staff's preferences and reasons for selecting specific DME vendors. Survey your staff to identify attributes and potential deficiencies of both incumbent and prospective DME providers.
3. Identify which DME items are priced fairly and prioritize areas for cost focus.
4. Ensure your DME providers have the necessary credentials and are economically and operationally viable for the foreseeable future.
5. Monitor and manage unique patient utilization effectively to control costs.
6. Emphasize clinical criteria for equipment utilization, aligning it with the desired standards of care.
7. Once you have a clear understanding of items 1-6, meet with vendors confidently and collaboratively to negotiate short- and long-term cost containment strategies.
8. Establish viable secondary backup vendors in each market you serve.
9. Stay prepared for current and future DME-related data reporting requirements.
10. Smile, knowing you're making significant improvements and positively impacting your patient's level of care.
As a leader in the hospice industry, optimizing the value of every dollar spent on DME is a fiduciary obligation. Achieving this goal adds short and long-term value and enhances outstanding patient care with DME providers that have earned your trust. For assistance with items 1-9, you can rely on a reputable DME management company like Qualis, which provides these services at no cost to you. However, the ultimate decision to achieve savings lies with you.
We would love to learn about your unique needs and share how Qualis uniquely serve hospices. Contact one of our DME experts to learn more.
‍
Get Awesome Content Delivered Straight to Your Inbox!
Posts by topic