How Qualis' DME management Approach Increases the Quality of Hospice Patient Care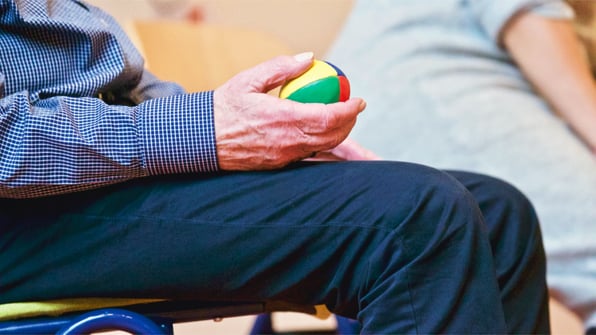 Hospice is the longest captivated at-risk model in all of healthcare. As healthcare in general is exploring various models of evolving into increased continuum of care (in which hospice and palliative care will be components), it is critical for all such care to be of the highest quality and as seamless as possible. Matrix capturing quality of care will become integral. So, it is of vital importance that hospices today can not only say they are providing great quality of care, but also prove it.
Just as managed care will result in an integrated continuum of care by various providers, the vendors serving each entity need to become an integral part of providing quality service. For hospices, DME is in the most invasive of all vendor interactions since DME requires the introduction of a DME technician coming and going from the patients' residences. Patients and care givers cannot easily distinguish the DME provider from the hospice, so everything done or not done by a DME provider directly reflects on the hospice.
This is where DME management can help hospices receive better patient care, but it takes the DME management company working in tandem with the DME provider(s) and hospice in achieving this. How?
DME management ordering platforms track orders, reducing the finger-pointing of issues and streamlining the process with one or multiple DME providers.
Quality metrics built-in to the ordering platform, coupled with a platform for hospice personnel and DME vendors to report any issue that needs to be immediately addressed AND proactively managed to reduce recurrence.
Meaningful reports to the hospice that allows active management of quality of care related to DME.
CE/CME courses available so the right equipment is ordered at the right time. In addition to these CE/CME courses for hospices, Qualis is producing training aids for DME providers that range from driveway etiquette to how to best communicate equipment education.
Vendor choice as solely directed by the hospice.
Allowing flexibility with traveling patients and those patients renting equipment prior to being served by the hospice.
Scheduled periodic reviews, during which candid vendor reviews are part of those conversations.
Reducing administrative time in reviewing invoices from vendors, one-time contracts, etc.
The result is improved patient care and peace of mind. Qualis' proprietary systems and our general approach of working with great DME providers results in tangible quality improvements for our hospice clients. Yes, it is possible to achieve improved and quantifiable patient quality of care while managing costs and reducing administrative headaches.
Quality care today is critical to success. Prudent hospice leaders also understand future success will require quantifiable proof of quality while continually improving it. That's where Qualis can help – now and in the future. Let us know if you think Qualis might be a solution worth considering. We would love to learn more about the unique DME needs and expectations of your hospice!
Get Awesome Content Delivered Straight to Your Inbox!
Posts by topic