How DME Solutions Help Your Staff Save Time And You Save Money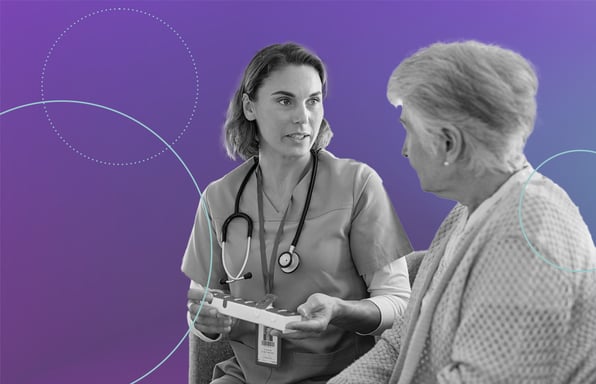 The key to streamlining your hospice's operations starts with investing in the right resources to get the job done. Working in today's healthcare industry, managers and owners are bombarded with what feels like unlimited resources. There's an answer for every pain point that hospices and other healthcare providers may experience.
When looking for a solution to help your staff save time and save the organization money, it's best to first start with addressing your priorities. What are some areas of your organization that need improving?
Many hospices struggle to find more efficient ways of ordering and tracking durable medical equipment for their patients. Being able to sharpen the DME operations in your hospice is going to help staff save time and save the hospice money. Implementing a simple DME solution will substantially boost overall operations in your hospice.
Keep reading to learn more about how your hospice will benefit from finding a DME solution like Qualis!
Quick Access to DME Orders
Managing the status of different patients and DME orders while juggling the responsibility of keeping each team member up to speed is uniquely complex. DME solutions will keep healthcare providers updated on all incoming and outgoing DME orders. Since this area of hospices tends to be highly dynamic with many moving parts, the system acts as a way to centralize all DME activity.
Additionally, teams will enjoy the added benefits of keeping everyone on the same page regarding all DME order statuses, drastically saving precious time and team cohesion. Managing the logistics of DME orders is already hard enough; DME solutions make this process much easier and manageable, especially during pressed times.
DME Availability
Most, if not all, of our patients, require durable medical equipment to maintain everyday life. As patients move further along their hospice care, they may require different DME depending on their injuries or illnesses. A DME solution will give your team more options when ordering their patient's durable medical equipment.
Additionally, more resources will help find the right equipment quickly and get it on sight. Some vendors may not have a specific DME available to order, so having more vendor access will give your team more options. Hospice leadership will also enjoy saving costs on DME orders if their staff can have more options for cheaper equipment.
Simplified Communication
There will be moments where last-minute changes are required working in hospice and healthcare. Patient care is constantly changing, so medical providers need to pivot and adapt at a moment's notice. Working with a DME solution allows the team to break down walls between them and the vendor.
A more refined communication system will come in handy during those emergency moments when orders need to be changed or updated. Communication is key to ensuring every single operation within your hospice continues to run smoothly. DME solutions are the perfect bridge to connecting your team with the vendors when sudden changes need to happen.
Easier Accounting
Keeping clean books and careful accounting is vital to a successful hospice organization. DME solutions lend a helping hand by making invoicing more straightforward than ever. Some DME solutions, like Qualis, are unique because instead of tracking down several monthly invoices, you will receive just one.
You can also save time by keeping track of different invoice statuses and knowing everything is up to date when you receive your monthly invoice. Accounting is already hard enough; give the accounting team some much-needed assistance by making invoicing effortless. Additionally, DME solutions will act as a centralized point for maintaining and managing all of your contracts with vendors.
Lowering The Bottom Line With Qualis
The multifaceted hospice environment is evolving, and old standard operating procedures are being replaced with innovations like Qualis. Instead of spending more time ordering and tracking durable medical equipment, teams are integrating DME solutions to save time and lower the bottom line. Qualis is a perfect solution to consolidating more than one essential resource into a single DME solution for your team.
Through Qualis, staff will enjoy saving vital time finding, ordering, or tracking DME for their patients and other unique benefits. Lowering the bottom line requires the team to have more time and options for DME needs. Instead of relying on one vendor to provide your hospice with DME, Qualis opens the door to over 900 providers across the country. Additionally, Qualis helps make invoicing tracking manageable for everyone involved.
When healthcare providers feel they have everything they need to do their jobs properly, employee satisfaction is sure to go up. Happy employees mean better quality of care for your patients and happy leadership as they watch operating costs go down.
Get Industry Leading Hospice Content Delivered to Your Inbox!
Posts by topic