How Collaboration with Your DME Management Team Can Help Your Hospice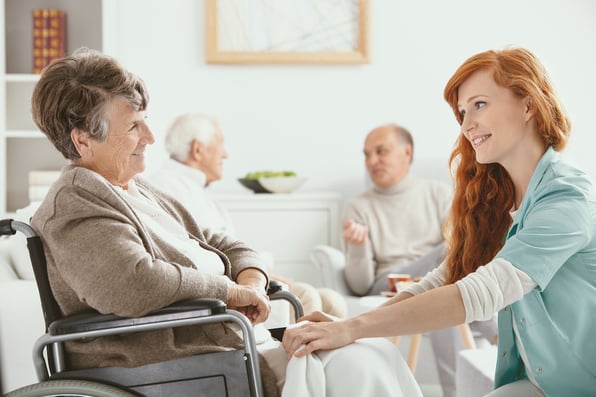 Team collaboration and cohesion are among the most challenging yet vital dynamics in any workplace. Working in hospice, the stakes are even higher because our patients depend on us to deliver world-class care, to help them sustain life every day. Hospice teams must learn to work together and provide the best care possible for every patient day in and day out.
The disconnect between hands-on care and DME management teams is not uncommon, as both focus on different areas of the hospice's operations. Everyone plays a crucial role regardless of whether someone is focused on DME or hands-on patient care. Working together will make jobs less stressful and more efficient. This article will discuss the importance of bridging the gap between your DME management and the rest of the team.
Improved Communication
Communication is key for any relationship, whether they're professional or personal. Hospice is a round-the-clock environment, making communication more critical than ever. A slight change in patient care can mean the difference in ordering the wrong DME, sending products to the wrong location, and causing massive delays in the patient care process.
Creating an open line of communication between your DME management team and the rest of your hospice will help overall hospice operations. Sudden, last-minute changes are not uncommon, and creating an environment that supports open communication will allow everyone to handle better the hurdles this job throws your way.
Collaborative Problem Solving Skills
One of the worst scenarios for a hospice is a team that doesn't know how to overcome obstacles collectively. There will inevitably be hurdles that the team will need to navigate around almost every day. Teams that don't know how to work together can have drastic results for everyone, especially the patient. Connecting your team with the DME management team will make collaborative problem-solving easier by giving everyone an understanding of each other's roles.
When everyone knows how each person plays into the overall workplace, they'll know who to turn to for each different problem. Finding the right person for the problem is necessary to provide an accurate and timely solution. Additionally, it helps break down the walls that divide your team's different areas and unite everyone.
Better Inter-Team Dynamics
Everyone wants a healthy and productive workplace, but achieving this goal, requires teams to work together. Connecting your DME management team with the rest of the hospice is going to help instill a more "team mentality." When your team understands and feels like they're one whole team versus several different groups, the dynamics will shift in favor of a more systematic environment.
Teams that know how to collaborate will automatically become more productive and produce the best results, especially when team members know they're supported. Working on improving your team dynamics is a never-ending task that needs to be constantly reevaluated and improved upon, starting with your DME management team.
Highly Efficient Team Members
One of the main goals of every organization's leadership should be to find new ways to make their teams more efficient. The best way to make your team members more efficient is by providing the tools to be more efficient at their roles.
Team members that become more efficient in their individual roles will provide more value to the rest of the team. Encouraging the DME management team to work closely with the rest of the organization will create more efficiency for everyone involved.
How Qualis Can Link Your DME Management Team with Everyone
DME management is a critical area of a hospice's operations for many reasons. Qualis provides an essential service for your hospice that simplifies and streamlines DME operations for their entire organization. You can experience a new way to connect your team with the current DME management process and bring benefits to your organization.
If you're interested in learning the countless benefits of integrating Qualis into your hospice, contact one of our team members for a consultation. Streamline and simplify your DME management with Qualis's industry-leading solutions today!
Get Awesome Content Delivered Straight to Your Inbox!
Posts by topic