Do You Know Your All-In Hospice DME Spend?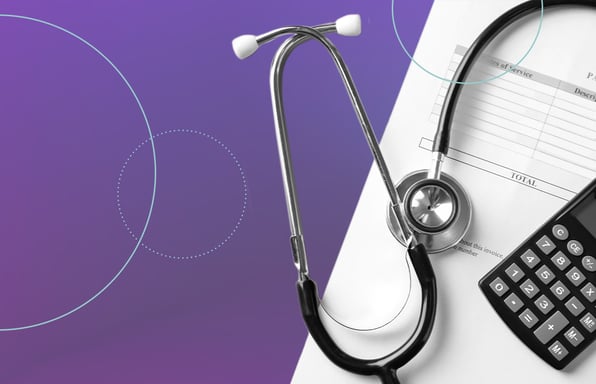 In the intricate world of healthcare, particularly within hospice care, the efficient management of Durable Medical Equipment (DME) plays a pivotal role. But how well are you aware of your all-in DME spend? Are you truly getting the level of service and transparency you deserve? These are questions that demand answers, and at Qualis, we are committed to not just providing the answers but revolutionizing the entire DME landscape.
Exploring Qualis' Managed Services & DME Software: A Hospice Game-Changer
Qualis is here to redefine your perception of DME management. Our foundation lies in our revolutionary software and managed business services, two unique aspects of our business that distinctly set us apart from our competitors.
Gone are the days of blind spending, guesswork, and hidden fees. With Qualis' DME software and managed services, your hospice receives transparent, upfront pricing information, ensuring you know precisely what you're spending on DME. We have tools that you can tailor to control your non-formulary spending, and this knowledge arms your hospice with the ability to take control of your budget, streamline your expenses, and maximize your resources.
1. Customer Service and Quality Improvement: The Cornerstones of Our Success
For leading hospices, customer service and quality improvement are non-negotiables. We understand that your patients' well-being hinges on seamless DME management. That's why we take immense pride in our top-tier customer service and our unwavering commitment to quality improvement (QI). When you call Qualis for help with a DME issue, you get a live person on the phone.
Every. Single. Time.
A partnership with Qualis is more than just access to a national network of outstanding DME providers; we're a team of dedicated professionals who understand the nuances of hospice care. Our customer service is responsive, empathetic, and solution-oriented, ensuring that your concerns are addressed promptly and effectively.
Moreover, our relentless pursuit of quality improvement means that we are constantly refining our processes, systems, and offerings to stay at the forefront of industry standards. When you partner with Qualis, you're aligning yourself with a brand that doesn't settle for mediocrity but continually strives for excellence.
2. Qualis' DME Evaluation: A Tailored Approach to DME Management
Every hospice care scenario is unique, and so are the DME requirements. Unlike a one-size-fits-all approach, our DME Evaluation provides a comprehensive report on cost-control opportunities, clinical best practice suggestions, and recommendations on vendor network sustainability that are all tailored to your hospice's specific needs.
It's a simple process: you provide sample data on your DME cost and utilization and our experts confidentially evaluate your needs to find the most efficient path forward. This analysis takes into account your patient demographics, care protocols, and budget constraints to craft a DME management strategy that optimally serves your goals. Your hospice gets a comprehensive report on where you can control costs and save precious time.
3. Periodic Business Reviews: Navigating the Path to Success
Qualis goes beyond just providing an analysis; we believe in fostering strong partnerships with our clients. Once we begin our partnership, our commitment to your success is exemplified through our Business Reviews on whatever cadence you determine is optimal for your hospice. These reviews act as a strategic roadmap, guiding you towards cost control opportunities and clinical best practice suggestions.
During these reviews, we collaboratively assess your DME utilization, identify areas for improvement, and tailor solutions to match your unique needs. We don't just aim to be another vendor – we strive to become an invaluable partner in your pursuit of delivering exceptional hospice care.
The Journey to Transparency and Value: Take Action Today
Do you truly know what you're spending on DME? As you likely know, it's not just your per diem. Have you experienced the frustration of unanswered calls or a lack of upfront marketing from your current DME manager? Do you know what lost referrals due to poorly orchestrated DME costs your hospice?Our team is here to put an end to these uncertainties.
The future of DME management is transparent, customer-centric, and value-driven. It's about ensuring your resources are optimally allocated while delivering unparalleled patient care. Qualis DME isn't just a service; it's a partnership that propels your hospice care toward success.
Embrace transparency, empower yourself with knowledge, and revolutionize your DME management with Qualis DME. Visit our DME Evaluation to embark on a journey that transforms your understanding of all-in DME spending.
For more information, click here to speak to a DME expert.
Get Awesome Content Delivered Straight to Your Inbox!
Posts by topic