Addressing Hospice Labor Shortages in 2023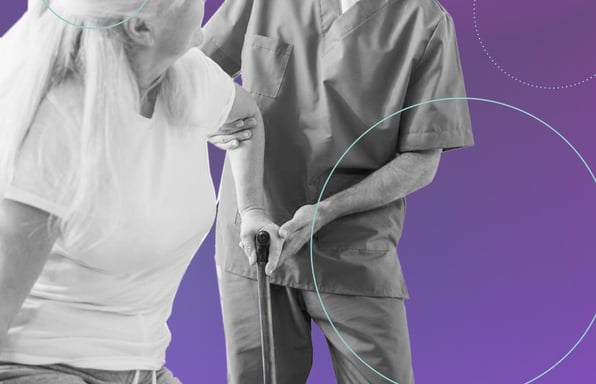 As hospice agencies continue to experience worker shortages and staff retention challenges, there's an increasing demand for specially trained, transition-of-life healthcare workers. As we look further into the reasons for the shortage, many experts point to the pandemic as one of the main drivers.
The Journal of the American Medical Association published a study in April 2021 that surveyed 5,000+health workers. They found that:
"21% have considered leaving their current roles because of stress brought on by the pandemic.
30% are interested in reducing their hours on the job."
Mentioned in the first bullet point, hospice organizations are experiencing worker shortages because their staff are becoming increasingly stressed by their current workload. When hospice teams are forced to deal with burdensome daily tasks, they are unable to dedicate the appropriate time to providing quality care for their patients.
As we enter a post-pandemic world, HospiceNews states that "a number of hospice leaders anticipate that the industry will settle into a 'new normal,' having absorbed the shock of the pandemic with a better understanding of how to navigate the transformed landscape." While it's important to stay positive and optimistic, hospice agencies must also be proactive and address the challenges creatively. This is where a DME management partner can come in.
Elevating Hospice Efficiencies to Reduce Workload Stress‍
Much like a PBM manages the relationship between pharmaceutical manufacturers and insurance providers, DME management partners do the same between hospices and equipment suppliers.
A DME management partner works alongside your hospice staff to manage the relationship with your vendors, streamlining your ordering processes so your clinicians can focus their efforts on what's most important. A partnership with Qualis gives your hospice access to a team of experienced professionals who handle all aspects of the administration of your DME services, adding value and giving your team time back in their day.
Qualis is aware of the issues you face, and eliminating tedious administrative duties allows you to spend less time on tracking equipment and more time on person-centered care. Our DME ordering & tracking software seamlessly interfaces with your EMR, allowing your team to do more with less.
Let us show you how we've helped hospices across the United States reduce workload stress and improve workforce longevity.
For more information on how Qualis can help you tackle staff shortages and retention challenges, download our eBook on the advantages of working with a DME Management Partner.
‍
‍
Get Awesome Content Delivered Straight to Your Inbox!
Posts by topic