5 ways to know when your Hospice is ready for a DME management partner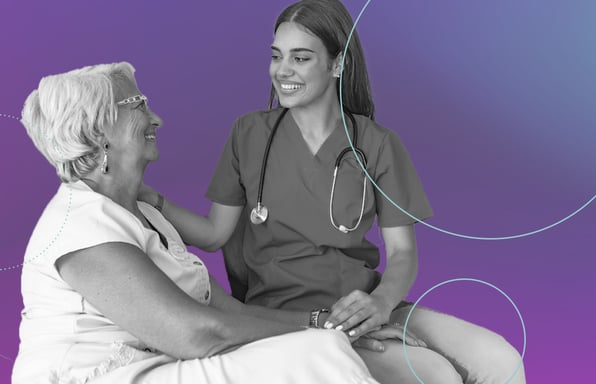 As hospice leaders know, providing the best quality of care for their patients is every agency's mission. Those who enter hospice care need our help in maintaining a quality of life that they couldn't reach independently. These patients often require assistance from medical equipment to address any issue or ailment they're facing. In the hospice world, this equipment is referred to as Durable Medical Equipment, or DME.
When it comes to ensuring the quality of care for these patients, a hospice's DME workflows and processes must be as streamlined and automated as possible. Part of providing excellent care means guaranteeing that the right equipment is provided to the right patient in a swift manner. DME Management partners assist in this process.

What does a DME management partner do?
Much like a PBM manages prescription drug benefits on behalf of health insurers, DME management partners manage the relationship between the DME vendors and the hospice organizations.
DME partners like Qualis employ online ordering solutions that seamlessly interface with a hospice agency's EMR. These solutions allow staff across multiple locations to use a single ordering system that directs those DME orders straight to your DME vendors.
Qualis' unique ordering platform and intelligent DME solutions offers hospices a vast network of contracted vendors, all while receiving only one monthly invoice from us. This technology, as well as access to our world-class customer service team, streamlines your DME ordering and takes the guess work out of DME so you're providing the right equipment at the right time for your patients.
5 ways to know when you're ready for a DME partner:
Difficulty Tracking DME Orders
Complicated DME Logistics & Processes
Slim or Limited DME Vendor Network
Lack of DME Interface with Your EMR
Decreasing Quality of Patient Care
If you're experiencing any of these DME-related issues, this is where DME management partners can come in and help.
How does Qualis proactively and reactively address these issues?
Our ordering platform tracks orders for you, reducing the finger-pointing and streamlining the process so your team can focus on what matters most
We have metrics built-into our solution so hospices can measure their activity and report any issues to our expert team, who immediately address and manage those issues to decrease the probability of recurrence
Provide vendor choice as solely directed by the hospice
Seamless interface with your preferred EMR to further consolidate and simplify your ordering process
Reduce administrative tasks that come along with reviewing multiple vendor invoices and one-time contracts
Incorporating Qualis as a partner for your hospice will give your team everything they need to maximize efficiencies. Automation is only useful when it is easy to use, and how orders are placed is crucial when it comes to managing DME orders and workflows.
Our solution gives your hospice staff time back in their day, allowing your staff to focus on what matters most: their patients.
Contact us today to discuss how we can make a noticeable difference in your DME management process.
Get Awesome Content Delivered Straight to Your Inbox!
Posts by topic