4 Benefits of Hospice Care for Your Loved One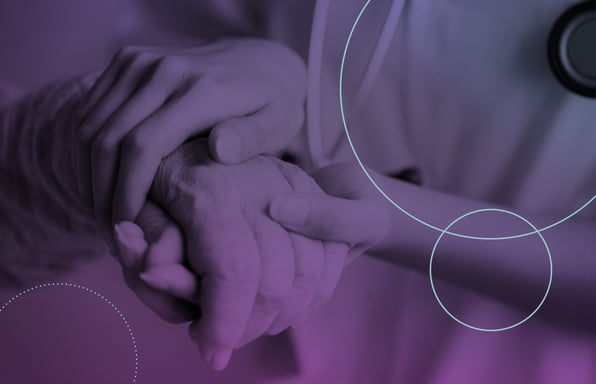 Contrary to popular belief, hospice is not just for end-of-life care. While many families begin to consider hospice when their loved one's passing is forthcoming, many of them express that they wished they had known about the benefits of hospice earlier.
Choosing hospice doesn't mean you have to give up hope. Quite the opposite, choosing hospice is an extension of hope, as its goal is to provide comfort, promote dignity, and reduce suffering for both the patients and the families themselves. Hospice seeks to address the physical, emotional, and spiritual needs of the patient while honoring their needs and desires.
If you're facing a situation where you have limited time left with a family member or loved one, hospice care might be an appropriate choice. Hospice teams are experts in providing comfortable and loving environments and can offer that care in any location. Whether your loved one wants to spend their time in their private residence or an assisted living facility, hospice teams are trained to cater to their patients' unique needs and provide the care that they deserve in their final days.
Defining Hospice
Hospice is an approach to medical care that supports individuals who are nearing end-of-life. This type of care is patient-centered and grounded in the belief of compassion, providing clinical, spiritual, and emotional support for these individuals and their families. When the quantity of their time is limited, the quality of their life is of utmost importance.
To qualify for hospice coverage through Medicare, your doctor, as well as a hospice doctor, must verify that the patient's life expectancy is likely around six months or less. While every case is unique, those who qualify for hospice care can continue to benefit from these services if their stay extends past six months. That said, it can be appropriate to inquire about the benefits of hospice care at any point in the patient's diagnosis, not just in the final phase of life.
4 Benefits of Hospice Care
1. Hospice provides education on what to expect
Most families are unfamiliar with hospice and what it means to have a loved one under hospice care. The trained professionals at these hospices provide emotional support and resources to ensure you have the tools to navigate these sensitive situations. Whether it be in the form of support groups or childcare, hospice seeks to takes care of both the patient and their loved ones.
2. Hospice allows your loved to receive care in the environment of their choice
When it comes to where you decide to partake in hospice care, the choice is up to you. In the final stages of life, comfort and compassion are two components that are extremely important. Generally, we feel better and more at peace when we're in the comfort of our own home and partaking in hospice care means you can decide where and how you want to spend your final days.
3. Hospice addresses spiritual and emotional needs, not just clinical
If your loved one has specific wishes or desires about their end-of-life care, you can rest assured that hospice professionals will respect and adhere to those wishes, regardless of what they are. Hospice is patient-centered and compassion-centered, meaning the providers and hospice staff are always on the side of the patient.
4. Hospice improves your loved one's quality of life in their final days
When a patient is experiencing certain symptoms like anxiety, depression, or chronic pain to name a few, hospice care helps make every day just a little bit easier. The nature of hospice is to ease suffering and improve quality of life for the patients, and managing symptoms is an aspect of that care. Having a dedicated nurse of staff member provides much-needed comfort and reprieve.
Qualis works with great hospices throughout the U.S. If you have any questions or simply want to be connected to a wonderful provider, please let us know and we'll get a great hospice & palliative care provider to reach-out to you.
Qualis works directly alongside hospices and DME providers to improve the quality of patient care and provide peace of mind for hospice providers. Our proprietary software and our general approach of working with great DME providers results in noticeable improvements for our hospices and their patients. When working with a partner like Qualis, it's possible to achieve improved quality of care while managing costs and streamlining workflows at the same time.
Quality care is a critical component to a hospice's success, and hospice leaders understand that future improvements will require quantifiable proof of quality while continually improving it. That's where Qualis can help – now and in the future. Let us know (link to contact us page) if you think Qualis might be a solution worth considering.
Get Awesome Content Delivered Straight to Your Inbox!
Posts by topic